Services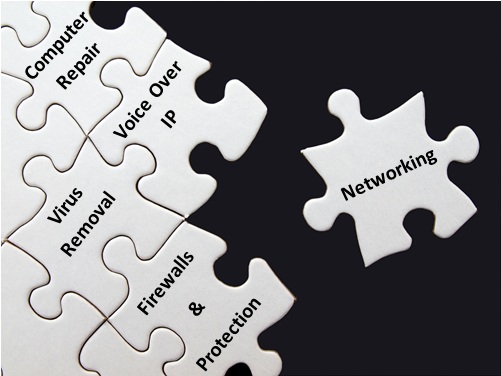 Services
The Blue Group offers a wide variety of services to meet every clients' needs. Listed below are a few of the services that we offer.
Networking
The Blue Group performs health checks, clean ups, & other network services including: cabling, switch installations, routing, servers, maintenance upgrades, repair, and business relocations.

Voice over IP
The Blue Group can help lower cost of ownership and improve your phone service. Voice over IP has many benefits, some of which are: rich media service, phone portability, service mobility, integration and collaboration with other applications and no geographical boundary.
Network Optimization
Is your company running into problems with a slow network? We can help to improve the speed of your network, which will help to improve productivity.
Security Analysis

The Blue Group can help ensure that proper levels of privacy are maintained for individual technology users by finding and locating any network analysis threats.
Computer Repair
We can repair a wide variety of hardware and software related computer problems, such as, failed hardware components, driver conflicts, network connectivity problems, operating system upgrades, and complete computer restore.
Firewalls/Protection
The Blue Group can monitor and manage firewalls, as well as, securing remote access and VPN's (virtual private networks) by detecting and responding to threats before damage is done.
Virus Removal
We offer complete virus and spy-ware removal and cleaning, as well as, installing and configuring anti-virus, anti-spyware software on your computer.
Manage Services for Your Company
Let The Blue Group put all the puzzle pieces together by taking advantage of our managed services package. This includes setting up and managing a domain for your company, website, email specific for your company, your phone system, network connection, data network, and general computer management. For more details on this package, please contact us.
For more information on pricing and other services that we offer, please contact us.